Prairie Village Police are investigating an aggravated assault with a motor vehicle after an alleged altercation injured Dwight Sutherland in Mission Hills on Monday night. 
It started with a Trump yard sign and ended with Sutherland, a former National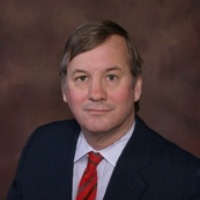 Committeeman for the Kansas Republican Party, in the hospital, the victim of an alleged assault with a motor vehicle. Sutherland watched night and after night as signs in support of President Trump's reelection and for Amanda Adkins for Congress disappeared from his front yard. He replaced the signs each day. On the sixth night, Sutherland watched and waited and when someone arrived attempting to abscond with his signs again, he was there.
Sutherland says the man hit him and fled before turning his vehicle around and driving toward him as he was standing in front of his home. A physician who lives nearby assisted at the scene, but Sutherland was injured and taken to the hospital. He has since been released.
Prairie Village Police say the incident is under investigation. According to the police report, detectives are investigating aggravated battery with a motor vehicle and misdemeanor criminal damage to property. 
Mike Kuckelman, chair of the Kansas Republican Party, says Republicans are repeatedly intimidated for expressing their political views.
"It is shocking that someone would engage in such violence against Mr. Sutherland who was peacefully exercising his First Amendment right to display yard signs in support of Republican candidates as citizens have done for years.  Only with the Democrat party having moved so far left has it become dangerous for Republicans to express their support for Republican candidates.  This must stop.  I hear from many Republicans that due to extreme intimidation by the Left, they will not express their political views out of fear for their safety.  We wish Mr. Sutherland a speedy recovery."