Prairie Village Police will not charge the driver of a vehicle that struck Dwight Sutherland, a former Kansas Republican National committeeman, Sgt. Adam Taylor told the Kansas City Star.
Taylor provided that information to the Star hours after a Sentinel reporter requested additional information about the incident. As first reported in the Sentinel, Prairie Village Police were investigating an alleged aggravated battery with a motor vehicle. The vehicle strike landed Sutherland in the intensive care unit.
Police determined that the vehicle's driver did not strike Sutherland with "criminal intent," according to the Star article.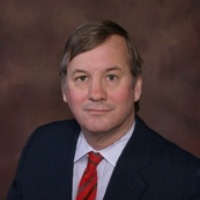 According to Sutherland, the driver was in his yard attempting to mow through political yard signs for President Trump and candidate for U.S. Congress, Amanda Adkins on Oct. 12. Sutherland confronted the driver and the car made contact with him. That night marked the sixth night Sutherland's Republican yard signs were damaged or taken. 
Sutherland did not provide comment for this update, and the Prairie Village police have not yet responded to a request for follow-up from the Sentinel. 
Police continue to investigate the incident as a misdemeanor criminal damage to property case.