Opponents of first-term Leavenworth USD 453 school board member Vanessa Reid have launched a recall effort against her, accusing her of official misconduct.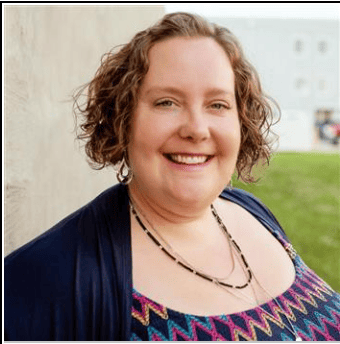 The group's petition reads:
"In January of this year school board member Vanessa Reid led Representative Pat Proctor into David Brewer Elementary School. During her visit, she used her phone to take a picture of my student's artwork, then proceeded to share it with the representative, who then used it in a newsletter with negative connotations. This newsletter wasn't USD 453 or any affiliation of the district. It was a political newsletter. The permission form signed at the start of the school year stated my child's school work or picture may be used for websites within the district, only.
"According to the board member code of conduct, a board member must not misuse their authority as board member.They are required to uphold a duty of confidentiality. By sending this photograph to the state representative, she has broken the code of ethics required for board members.
"Since the event took place, she gave a statement to local news channel Kctv5, stating she played no part in the distribution of the picture. The librarian saw her taking this picture in the school. By distributing the image to the representative, she is now lying about her involvement."
Petition Author Courtney Ricard, the mother of the student involved and the elementary school's PTO President, added:
"I was very taken off guard because there was no consent given. My child's artwork was used without consent. That's grotesque. I really do try to stay out of politics but, when it is affecting my child in such a manner, then it concerns me."
In her defense, Vanessa Reid offered this statement:
"Expressing one's opinion on elected office holders is the right held by every member of the public. Yet those entrusted with elected responsibility do not shrink from those duties simply because an individual calls for it.
"As a lifetime resident of this wonderful city, I love all of our students. I will not be distracted by deliberate attempts by a few who have taken it upon themselves to launch a campaign of misrepresentation and character assassination over a difference of perspective on topics that are under debate nationwide.
"I remain committed to the reason for which I ran and was elected. That mission remains to be a voice for the majority of people in the great city of Leavenworth who are rightly concerned about the direction of our school system.
"Unfortunately there has been misinformation being spread and the truth not being told. I never mentioned Ms. Ricard or her daughter. Neither was her artwork singled out. It was shown in a grouping of other drawings by Rep. Proctor at the bottom of a very lengthy newsletter sent to his constituents in a routine monthly update. On display in one of the elementary buildings, there were several drawings. Some including same-sex children holding hands with a gay pride flag heart drawn between them and another appeared to be a furry drawing with a cage, etc. This display was observed on a district-approved tour and supply donation to the elementary school in Mr. Proctor's district.
"This is not an issue of whether myself or anyone else supports every student. Everyone should be well cared for in our district.
"All displays in our schools provide the impression of being school sanctioned. This is a matter of whether rainbow assignments like this one are approved curriculum or if staff went outside of board-approved curriculum. Additionally, this is the large responsibility we have as a district to make sure we are respectful and nondiscriminatory of the personal choices of religious, non-religious, personal beliefs and preferences."
Leavenworth County Attorney Todd Thompson approved the issuance of the petition on April 24th, beginning a 90-day period for supporters to gather the signatures of 1,127 voters to call for the recall election. That number represents 40% of those voting in the last school board election.
We reached out to the three petition organizers for comments on why they are supporting the recall of Reid:
Krista Nussbaum:
" I do not believe that Reid is acting in a way becoming of a representative of her caliber. She has broken ethics policy and is showing our students that if these individuals don't hide who they are, then they will be vilified and attacked.
It's not just about homosexuality. My youngest is autistic and autism is usually shown by rainbows and he can't even draw a rainbow without it automatically becoming something else."
Nussbaum details her accusation of an ethics violation for Reid:
"Section B of the policy on School Board Operations reads:
Members of the board shall conduct themselves in an ethical, businesslike and lawful manner, shall not misuse their authority as board members, and shall display appropriate decorum when acting as board members….. the duty to act solely on behalf of school district; board members shall endeavor to represent the interest of all patrons in students. This accountability to the entire district supersedes any conflicting loyalty a board member may have the other advocacy groups or loyalty to other organizations or conflicts based upon personal interest of any board member."
Organizer Michelle Johnson declined to comment, referring us to the group's statement on the petition, and Jared Johnson did not respond to our request for comment.
Reid and other school board members at Leavenworth County districts have expressed concern that school districts' hyper-focus on Diversity, Equity, and Inclusion distracts from the mission of academically preparing students for college and career.  The 2022 state assessment shows 57% of students in USD 453 are below grade level in math, and just 13% are proficient; English Language Arts results are also dismally low, with 46% below grade level and only 22% proficient.
Efforts to shift the focus to improving student achievement are not well received by some district officials.  USD 469 Lansing board members Amy Cawvey, Carla Wiegers, Mary Wood, and Pete Robinson have been repeatedly attacked in guest columns published in the Leavenworth Times for sharing the unfortunate realities of student achievement with parents.
AJ Crabill, author of Great on Their Behalf – Why School Boards Fail, How Yours Can Become Effective, says student achievement won't change until adult behaviors change.  Unfortunately, some adults in the public education system vigorously resist change.
Rep. Proctor added this support for Reid:
"School Board Member Vanessa Reid warned the rest of the Board that the "Character Strong" social-emotional learning curriculum was chock full of woke gender and racial ideology. They ignored her and voted for it anyway. Then I showed a picture that proved that the curriculum included teaching gender ideology to our kids, and the three activists who started this petition want to fire her for it. Sounds like 'shooting the messenger' to me."
90 days from April 24th will be July 23rd, a Sunday. The Leavenworth County Clerk's office confirms the petition will be due in their office Monday, July 24th.