Beginning in 2024, open enrollment will permit any Kansas student to transfer schools, based on the receiving school's capacity, following Governor Laura Kelly's signing into law a mega bill of education reforms.
Criticism of the concept of open enrollment has been fierce from the "education establishment", particularly from large districts such as Blue Valley, Olathe, Shawnee Mission, and Kansas City, Kansas, and state education officials.
Among their items of contention are a hindrance to their ability to plan, increased administrative responsibilities, a reduction of community support for out-of-district students, expanded costs for special education services, and potentially increased property taxes to support incoming students.
Kansas School Board Member Michelle Dombrosky went so far as to suggest the new law "destroys representative government" by removing local districts' authority to accept or reject students, using local property taxes to support out-of-district children, a lack of representation on local school boards for incoming students. She warned of "a move toward the combining or dissolution of local school boards, eradicating local representative government."
Writing for the Kansas Policy Institute, David Dorsey took exception to Dombrosky's assertion that open enrollment endangers representative government:
"Our system of electing people to represent us to do the business of government, one that has lasted nearly two-and-a-half centuries, survived the Civil War, two world wars, and perpetual internal strife, will now be 'destroyed' because a relative handful of public-school students in Kansas will be attending a school in a district in which they do not reside. Never mind that the bill in question was passed and signed into law by duly-elected officials.
If you believe that, well…
This reaction is representative (pardon the pun) of how virulent the education establishment reacts when there is the slightest loosening of the stranglehold that is the public education system in Kansas."
Kansas Policy Institute owns The Sentinel.
Among other items now law from House Bill 2567:
The Every Child Can Read Act will require every school district in the state to implement a literacy program designed to ensure all students learn to read by 3rd grade.
School boards are now required to annually review state academic assessments and conduct a building needs assessment in all schools, publicizing both to ensure transparency and accountability, before approving the district's annual budget.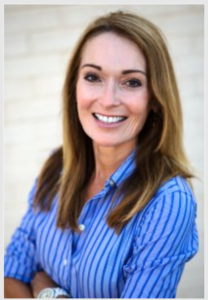 Rep. Kristey Williams, Chair of the House K-12 Education Budget Committee, hailed the reform package:
"As Kansans invest in K-12 education funding, it is equally important to ensure the funding produces improved outcomes. This package delivers on funding and policy."