Kansas K-12 students will be able to transfer and attend any school district in the state, depending on capacity limitations, under a bill approved by the House.
By a slim 63-59 majority, the House gave final approval to the Open Enrollment Bill, following Senate advancement of similar legislation by a vote of 23-16. House and Senate conferees will meet to iron out differences in the bills.
Effective July 1, 2023, House Bill 2615, a stripped-down version of previous legislation that included educational savings accounts and extra credit earned outside the classroom, would require each school board to determine their districts' capacity limits for nonresident students by January 1 next year. After also approving implementation policies in a public forum to assure transparency, districts would begin accepting transfer applications until September 10. Capacity limits would be decided each August, beginning in 2024.
Districts would be prohibited from denying applications based on ethnicity, national origin, gender, income level, disabling condition, proficiency in the English language, measure of achievement, aptitude, or athletic ability.
However, districts may deny transfers for such issues as a record of absenteeism, suspension, or expulsion.
The education lobby opposes open enrollment.  Two districts – Blue Valley and Olathe – testified that they are concerned this would bring undesirable low-income students or those with special needs into their districts.
"While we can certainly empathize with parents in lower-performing districts, both Blue Valley and Olathe are among the highest-performing districts in Kansas – indeed competing nationally – and, as such, would find our districts overwhelmed with requests from non-residents. Without intending to sound elitist, it is nonetheless true that housing costs in our districts often provide a check on resident student growth now."
Contrary to their claims, achievement in Blue Valley and Olathe is much lower than they would have parents believe.
The 2021 state assessment shows 25% of Blue Valley high school students are below grade level in math and less than half are on track for college and career.  It's worse in Olathe; 38% are below grade level and only a quarter are on track.
The bill requires nonresident students to be counted as regularly enrolled in the school district they are attending for purposes of school funding under the Kansas School Equity and Enhancement Act.
School districts entering into agreements related to resident students attending a nonresident school district would still count those students for purposes of school funding. However, that district would be responsible to pay the receiving district for the transferring student.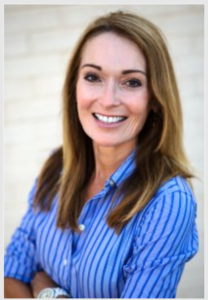 Rep. Kristey Williams (R-Augusta), Chair of the House K-12 Education Budget Committee, voted for the measure and previews the upcoming House-Senate conferences on Open Enrollment and Parents' Bill of Rights which also received approval in each chamber:
"I'm confident that the Senate and House will negotiate the best possible Open Enrollment policy. There are provisions in the Senate, such as allowing students to remain enrolled once entering a district regardless of residency, that I really like and support. I'm optimistic we'll find the right balance between the House and Senate versions.
"Looking forward to working on budget-policy for K-12, as well as the Parents' Bill of Rights. We're committed to supporting kids."