Debates about teaching critical race theory in public schools are erupting throughout the country and all across Kansas. One Kansas school board member is taking a proactive approach.
John Whitesel, a Haven USD 312 board member, proposed banning the underlying principles of CRT in Haven schools last month. Whitesel's proposal doesn't specifically mention critical race theory. Instead, it bans the ideas that are actually taught that include CRT elements. It prohibits the teaching of any form of bias on the basis of race, sex, or sex stereotyping.
"We put it out there that we're going on the offensive and we're saying not in Haven," he said. "We're not Kansas City. We're not Wichita. We're small-town America, and critical race theory does not represent our values."
Critical race theory posits that racism is part of the fabric of American society. One of its core tenants says that racism is part of everyday life to uphold the supremacy of White people. 
CRT says White supremacy is part of the American fabric
The federal government incentivizes using CRT in classrooms. President Biden's Department of Education proposed a rule prioritizing federal grants to schools that use programs like the New York Times' 1619 Project in their civics curricula. 
CRT finds fertile ground in Kansas. The Sentinel exposed that the Blue Valley school district was using a video that criticizes White people, Republicans, and Christians. Some districts use CRT training for school board members and school staff. For example, the Lawrence School District annually pays a consulting firm to lead workshops on better understanding race issues for board members, teachers, and administrators. Meanwhile, Kansas universities pledge to implement student life policies for racial healing and transformation. 
Legislators in Oklahoma, Idaho, Tennessee, Florida, and Iowa already banned CRT from being taught in public schools.  Newsweek reports that many other states are considering similar action.
In Kansas, state lawmakers offered proposals to direct civics training in schools. In a bipartisan vote, legislators adopted a proposal to require high school students to pass a civics test in order to graduate. Gov. Laura Kelly vetoed the initiative, but lawmakers say CRT and civics training is likely a topic for consideration next legislative session.
Lawmaker calls CRT 'divisive'
Rep. Patrick Penn, a Wichita Republican, calls CRT divisive and dangerous.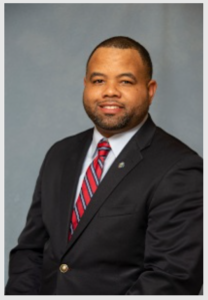 "They are a clear and present danger to America, because they seek to undermine our understanding of the individual, destroy individual responsibility and leave us at each other's throats for the crime of simply existing or being born as God created us," he said.
He plans to introduce legislation eliminating its tenets from public school curriculum.
"I intend to tell the truth about the negative purpose of Critical Theory, Critical Race Theory and the 1619 Project," he said. "I look forward to exposing the detrimental aims of any curriculum, training, or instruction based upon or influenced by these divisive concepts. This thing is rotten from its root to its fruit."
It will spark a heated debate.
Sen. David Haley, a Kansas City Democrat, voted in favor of legislation requiring that students pass a civics test for graduation. In part, he supported the measure because it included a measure mandating students take a financial literacy course. He wouldn't say how he would vote on proposals to ban CRT in Kansas schools.
Senator says it's important to teach good, bad of American history
Haley is the nephew of Alex Haley, the award-winning author of "Roots: The Saga of an American Family."  The story follows the lives of the descendants of an African teenager who was captured in 18th Century Africa and sold into slavery in North America. The 1976 book-turned-1977-miniseries sparked a cultural discussion about race in America.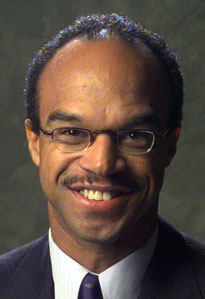 "When Roots came out, there was a wide discussion around schools to what extent students, especially very impressionable students, should be discussing and what role that plays," Haley recalls. "It's only a slice, but a real slice of what's happened in America."
Haley said we can't pick and choose the narrative for what America has been.
"And we can't suppress realities if we're going to tell everything," he said. "It's not in the best interest of accuracy. So how do we teach that? We know how the debate was had when Roots hit. It is what it is, and we have to sit down and have responsible discussion with our children and grandchildren."
According to Whitesel, the only people who would be against banning his proposal are individuals who have an agenda they want to put in schools. His proposal doesn't ban the idea, it bans the teaching of very specific things. For instance, it prohibits teaching that one race or sex is inherently superior to another. It prohibits teaching that individuals by virtue of his or her race or sex is inherently oppressive whether consciously or unconsciously.
"I think that's the best way to go about it. If you're going to vote against this, tell me what part you oppose. What part of this don't you agree with? This puts them on the spot," he said.