The Kansas Policy Institute is sponsoring two events this week of interest to candidates and taxpayers, focusing on important public issues.
The Candidate Forums are designed for state and local candidates, but interested citizens are welcome to attend the free events.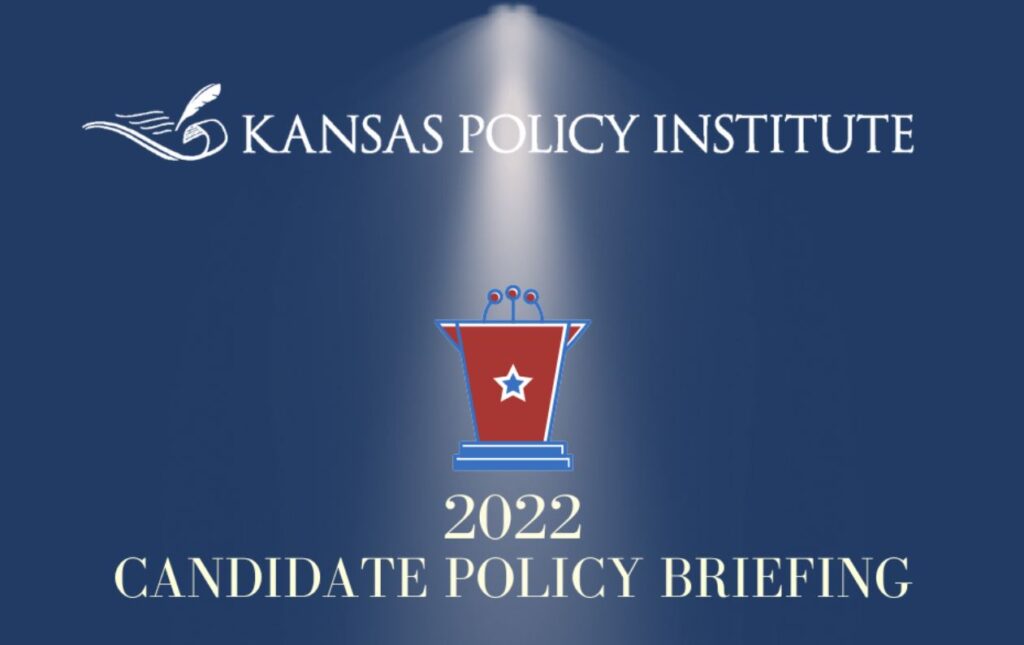 Speakers and issues to be presented:
Mike O'Neal, former Kansas Speaker of the House, will discuss K-12 education.
Elizabeth Patton of Americans For Prosperity will present "Going Beyond Statutory Reform."
Christie Kriegshauser with the Kansas Chamber of Commerce will speak on regulatory reform.
Dave Trabert, CEO of KPI, will talk about taxes and the state budget.
These events are intended to provide educational information to the public about broad economic and education issues that are important to the citizens of our state. They are the product of nonpartisan analysis, study, and research and are not intended to directly or indirectly endorse or oppose any candidate for public office.