The August 11th raid on the newsroom of the Marion County Record and its publisher's home and confiscation of computers, cell phones and other equipment is seen by critics as violations of the U.S. Constitution's guarantees of freedom of speech and protection against "unreasonable search and seizure."
Law enforcement officials, armed with a warrant signed by Magistrate Judge Laura Viar alleging violations relating to identity theft and other unlawful acts using computers, staged the raids.
The Sentinel has requested a copy of the Probable Cause Affidavit alleging the violations of law used to secure the warrant, and the warrant itself, but nothing has been received at this time. Social media reports from KSHB-TV allegedly contain pictures of the search warrant, but at this writing, no specifics on the Probable Cause Affidavit have been released.
Police were given approval to search for devices used to access the Kansas Department of Revenue's records website, as well as documents and records pertaining to restaurant owner Kari Newell, who accused the newspaper of illegally obtaining information about her during a city council meeting on Monday. The newspaper has denied Newell's allegations.
The controversy took a tragic turn the following day as 98-year-old Joan Meyer, co-owner of the paper and publisher Eric Meyer's mother, who witnessed the raid in the home they share, collapsed and died. She had reportedly been in good health.
Marion Police Chief Gideon Cody brushed off concerns about a violation of the First Amendment: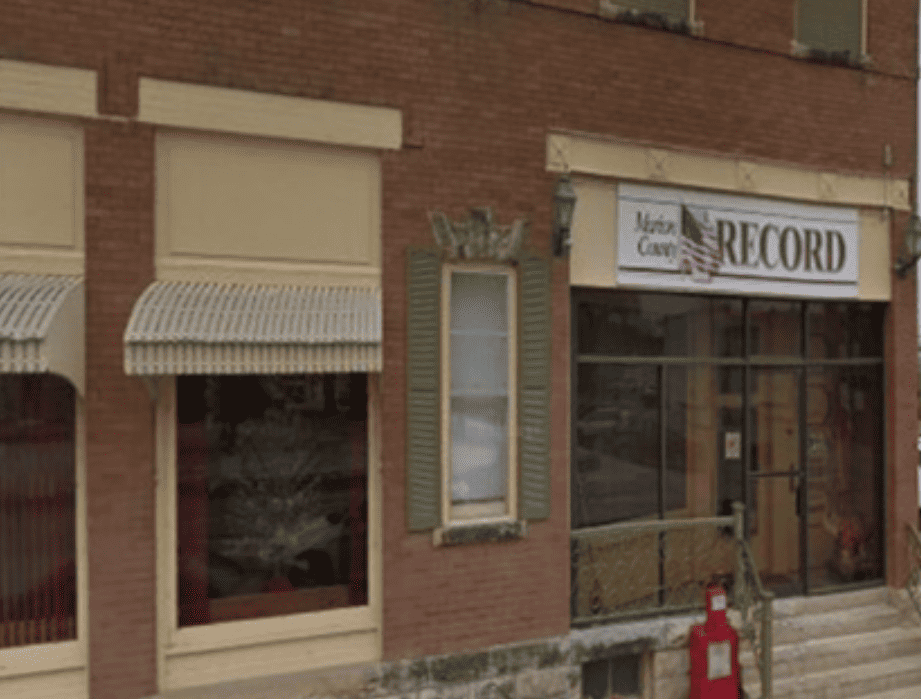 "I believe when the rest of the story is available to the public, the judicial system that is being questioned will be vindicated. I appreciate all the assistance from all the State and Local investigators along with the entire judicial process thus far."
Cody said the case was not a First Amendment issue. "This is a Fourth Amendment issue, and the police are protecting people's Fourth Amendment, but you have to come to that conclusion on your own. Because I can only speak in generalities right now because this is an open investigation and I cannot speak on it."
The Fourth Amendment to the U.S. Constitution protects people from unlawful searches and seizures by the government. But it is not a guarantee against all searches and seizures — only those deemed unreasonable under the law.
Sam MacRoberts, Litigation Director of the Kansas Justice Institute, like The Sentinel, owned by the Kansas Policy Institute, sees a Fourth Amendment concern in the raid on the newspaper:
"The Fourth Amendment protects against unreasonable searches and seizures, and from what we've read so far, the government's raid on the Marion County Record was just that—totally unreasonable"