As reported in the Wichita Eagle, the canvass of 1326 disputed and provisional ballots in Wichita's Sedgwick County gave Secretary of State Kris Kobach an additional 94-vote edge in his duel with Gov. Jeff Colyer. As of Tuesday noon, Kobach's lead stood at 300 votes.
Colyer stands a good chance of making up some of those votes when Johnson County reports in later today. In Johnson County, he outpolled Kobach by a 54-46 ratio. In Sedgwick, Kobach outpolled Colyer 55-45. Although roughly 67 percent more people voted Republican in Johnson County than in Sedgwick, there were fewer 150 fewer provisional ballots in Johnson County.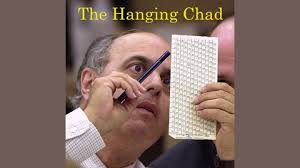 There are roughly 9,000 provisional ballots that have been counted or will be counted. If they break the way the election did, about 6,000 of them will be Republican ballots.
In 101 counties, the chief election officer, an elected position, appoints a bipartisan board of election workers to handle the ballots. In the four most populous counties–Johnson, Sedgwick, Shawnee and Wyandotte–an appointed election commissioner chooses the bipartisan board. Kobach, who has recused himself, appointed those four commissioners.
An individual votes provisionally when poll workers are uncertain of the would-be voter's eligibility. The vote is placed in a sealed envelope, and before it is opened, the canvassing board will rule on its validity. Only then will the board know in which party primary the vote was cast.
By August 20, the deadline, all 105 counties will have finished counting. If Colyer does not make a major gain in Johnson County, the odds on his winning will get pretty long.