In an effort to help school board members effectively address the state's student achievement crisis, the Kansas Policy Institute, the parent company of the Sentinel, has launched the nonprofit Kansas School Board Resource Center and announced the addition of longtime education veteran Ward Cassidy as executive director. 
KSBRC will serve state and local school board members with finance and governance information and training and help them analyze academic performance data.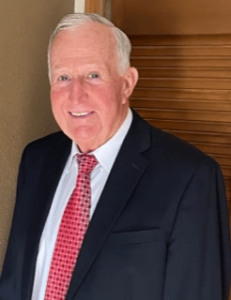 "Student achievement in Kansas is much lower than most people believe," Cassidy said in a release. "I'm thrilled to be able to utilize my passion and experience to support school board members in prioritizing the academic needs of our kids."
Cassidy is a retired teacher and principal and also served in the Kansas Legislature as Vice Chair of the House Education Committee.
The Kansas Department of Education's 2022 state assessment report shows that there are more students below grade level than are proficient and on track for college and career. 
Some schools have bucked the trend — USD 329 Wabaunsee, for example, has seen proficiency steadily improve from 40% in 2018 to 50% in 2022, while the state average dropped from 32% to 29% — most schools have seen a steady decline, despite record levels of funding.
"We have learned over time that just spending more money isn't helping our students achieve. Our school boards need support," Cassidy said in the release. "They need sound data and a clear path. That's the need we aim to meet. We look to other states that have demonstrated that a shift in the paradigm works, and it's time for Kansas to do the same."
School board members need better information
KPI opened the Kansas School Board Resource Center after hearing from school board members who need information they've not been able to get from existing sources.  Student achievement data and school spending information are frequently requested, as well as policy guidance to drive academic improvement.
Kansas Policy Institute CEO Dave Trabert said most KSBC services will be available to school board members and districts at no cost.
"Our funding comes from donors who want to improve public education," Trabert said in a release. "We may charge a nominal fee of no more than $25 to cover costs to put on workshops, which we will ask board members to personally pay because we want school district funds used to educate students. We accept no funding from school districts or other government sources."
KSBRC will have a kick-off event at the Hotel Topeka at City Center on January 26 at 3:00 P.M., followed by a cocktail reception. The meeting will provide information to school board members on the specific challenges they face and gather input on how KSBRC can help them address challenges.