Parents are growing increasingly frustrated with school districts over their handling of alleged exposure to COVID, particularly with the lack of clarity on 'quarantine' notices and seeming insensitive to the educational needs of students.  Many parents have contacted the Sentinel and our affiliates, parent company Kansas Policy Institute, and sister organization Kansas Justice Institute, seeking help and expressing their extreme frustration, so we assembled some tips to try to help.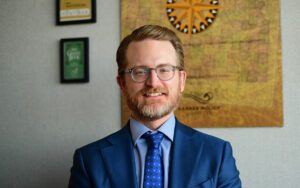 Sam MacRoberts, litigation director at Kansas Justice Institute, has been involved with alleged quarantine issues in the Blue Valley and Olathe school districts, getting administrators to acknowledge that notices to parents were recommendations, not actual quarantine orders.  He strongly encourages parents to advocate for their children.
"It's absolutely imperative parents understand who is issuing what – whether it's an order or a recommendation, and of course, under what authority the person is purportedly acting. Parents shouldn't hesitate to advocate for themselves and their kids."
In MacRoberts' earlier letters, he notes that KDHE Secretary Dr. Lee Norman and local health officers can issue quarantine orders. Johnson County parents have been getting a letter from the county health department that may give the appearance of an order, but County Director of Health and Environment Dr. Sanmi Areola confirms it is just a recommendation.
The district says my child was exposed; what do I do?
MacRoberts says the first thing parents should do when contacted by a school district is to ask officials whether the notice is an official quarantine order or a recommendation and continue following up until they've received an answer.
School districts can't issue a quarantine order, but De Soto Assistant Superintendent Alvie Cater says state law allows districts to exclude students from school activities and in-person classes who are suspected of being exposed to COVID.
Cater points to K.S.A. 65-122 that says school officials can exclude from attending "any child or other person affected with a disease suspected of being infectious or contagious until the expiration of the prescribed period of isolation or quarantine for the particular infectious or contagious disease."
But that same provision allows parents to shorten the school's exclusion period.
"If the attending person licensed to practice medicine and surgery or local health officer finds upon examination that the person affected with a disease, suspected of being infectious or contagious is not suffering from an infectious or contagious disease, he or she may submit a certificate to this effect to the person in charge of the public, parochial, private school or licensed child care facility and such person shall be readmitted to school or to the child care facility."
Cater confirms that parents can get their child back in school with a doctor's note.
"If an individual is symptomatic and excluded, we will gladly accept a doctor's note with a non-infectious diagnosis and they may return to full participation."
More resources
Kansas Justice Institute has COVID-19 Resource Page with information about the laws and rights during a quarantine.
KJI is a non-profit public-interest litigation firm protecting the freedoms guaranteed by the Kansas and United States Constitutions through cutting-edge litigation.  They represent people free of charge and MacRoberts encourages people who think their rights may have been violated to Submit a Case online.