"She called 911," said Leavenworth Police Major Dan Nicodemus of the unnamed 74-year-old woman who shot an intruder. "She stayed on the phone. She confronted the burglar and she defended herself."
No charges will be filed against the woman who bought the handgun only recently. An attempted break-in just week earlier had prompted the purchase. She took the gun to bed with her at night. A good thing.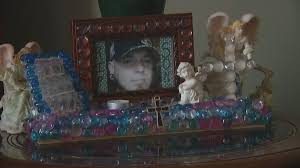 When 41-year-old Ralph Byrd Jr. broke into her home, the sound awakened the woman. She called 911 and while still on the phone, confronted Byrd at the top of the stairs.
The woman fired a single shot at Byrd's head and killed him while the 911 dispatcher listened on the other end of the line. The Leavenworth Police did a thorough investigation but, as Nicodemus concluded, "it was pretty cut and dried." Byrd had been convicted in 2017 of another home burglary.
The shooting was sufficiently stressful that the woman suffered a heart attack immediately afterwards. If the police did not get there in time to stop the intruder–in cases of home invasion, it is all but impossible–they did get there in time to offer emergency aid to the woman and get her to the hospital.
The neighbors in this older section of town have been on guard for one time. "Everyone is much more alert," said neighbor Jeff Marrin. "Most of us have our own firearms. You'll see everybody has their porch lights on."
Added Marrin of his 74-year-old neighbor, "I'm very proud of her. I'm glad she's safe."