Credit where it's due: the Kansas City Star picked up an Associated Press article on an ISIS-inspired terror plot that unfolded in Massachusetts.
All the more credit is due in that the national media have largely shied away from the story. Unlike the anti-Muslim plot to blow up an apartment complex in western Kansas, the ISIS-inpired plot was not one the media liked to talk about. They much prefer the Muslims-as-victims narrative.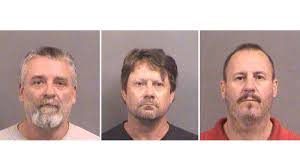 True, the Star report was brief, but even in Massachusetts the story did not get the attention it deserves. According to the Boston Herald, 26-year-old Alexander Ciccolo was a "sympathizer of ISIS and the Boston Marathon bombers."
What should have made this story particularly newsworthy is that Ciccolo was turned in by his Boston police captain father, Robert Ciccolo. As reported by the Herald, the younger Ciccolo "pleaded guilty in May to attempting to provide material support to a foreign terrorist organization, attempted use of weapons of mass destruction, being a prohibited person in possession of firearms and assault with a dangerous weapon." He faces 20 years in prison.
Most of the media attention focuses on the son's "heartbreaking" decision to turn his son in, but the Herald addresses, much too briefly, a story element that was prominent in the terror trial of three men in western Kansas. The defense in that case argued with some justification that a federal agent prompted the men to commit the crime and even supplied the means to do so.
The Herald story raises the same questions. Ciccolo first came to the attention of the authorities in 2014 when he posted on Facebook his support for the Tsarnaev brothers.  These were the Muslims responsible for the Boston Marathon bombing.
Reports the Herald, "Months later, Ciccolo unwittingly met with a government source." He shared with the source the specifics of his plans to attack college campuses and police stations with both bombs and guns.
The Herald then adds this bit of information as though it were incidental, "When Ciccolo was arrested on July 4, 2015, prosecutors said he was carrying four firearms he had just purchased from the government source."
Much hinges here on the word "just." Does "just" mean minutes or days. If more than minutes, this was problematic. Apparently, Ciccolo had already bought a pressure cooker to be used, as the Tsarnaevs did, to make bombs.
With virtually all questions still unanswered about the Las Vegas massacre, the idea that in this case, as in the Kansas one, a federal "source" provided weapons to a man hell bent on terror is not reassuring.