On Nov. 14 of Kansas Framework For Growth, created by Governor Kelly's administration and Commerce Secretary David Toland, put out a tweet touting Kansas' education system, claiming the state is overall 15th in the nation for Pre-school-12 student achievement.
There were several problems with this tweet.  First, many of the claims were misleading at best.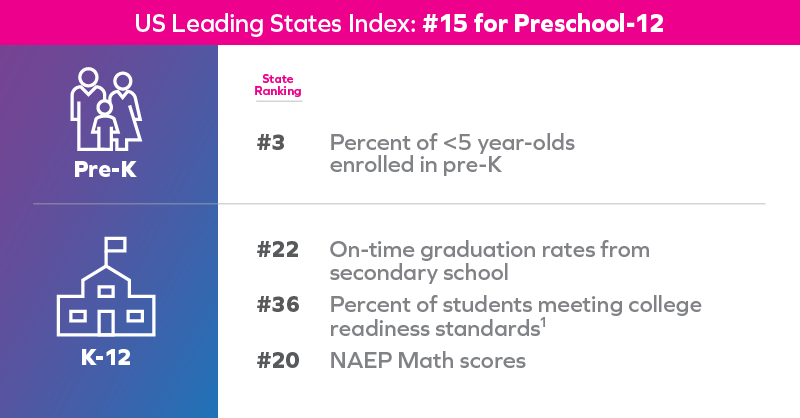 The percentage of kids enrolled in pre-school and high school graduation rates have nothing to do with actual achievement.  Dave Trabert, CEO of Kansas Policy Institute (which also owns the Sentinel), says school districts are likely handing out diplomas to some kids who are below grade level since a large portion of 10th-graders are below grade level on the state assessment.
"At a recent Overland Park Chamber of Commerce meeting, I said there have to be kids in Johnson County and across the state who are below grade level when they graduate, since 41% of 10th-graders below grade level in math and about 30% below grade level in reading.  The superintendents of the Olathe and Shawnee Mission school districts were in the room and they offered no rebuttal."
The Kelly administration doesn't say how they determined that Kansas is #20 in math on the National Assessment of Educational Progress, and that might not sound bad on the surface.  The reality, however, is that less than a quarter of low-income kids are proficient in math and a little less than half of the more affluent students are proficient.
They also don't explain their rationale for the #36 ranking on meeting college readiness standards but for the record, only 27% of Kansas graduates who took the ACT test this year were considered college-ready in English, Reading, Math, and Science.
Achievement results on the ACT and NAEP have declined over the last 20 years, while spending has grown much faster than inflation.  Per-pupil funding would have gone from about $7,000 in 1998 to a little over $10,000 in 2019 if increased for inflation, but actual funding was $14,085.  Meanwhile, reading proficiency fell from 35% to 33%.
This official information from the Kansas Department of Education and other government sources certainly seems to underscore serious student achievement issues that also create economic development challenges.  But student achievement isn't on the radar of Secretary Toland and his McKinsey & Company consults who are devising a plan to spur economic growth in Kansas.
We reached out to both Kansas Governor Laura Kelly and Commerce Secretary David Toland both via email and phone and asked three simple questions:
Is student achievement a barrier to economic growth in Kansas?

Is Kansas Framework for Growth asking business owners and college officials if they think K-12 students are adequately prepared for college & career?

Since spending more money hasn't improved outcomes, what do you think needs to be done?
Additionally, we reached out by phone to the Kansas National Education Association to ask the same questions.
There were no responses to either the email or the phone calls by publication time.
As Kelly is continuing to come under pressure from education groups to increase funding yet more, and as Kelly and Toland have scheduled four town halls to discuss the issues surrounding both economic development and education, these are perhaps questions that need to be answered before the next legislative session begins and before they finish their economic development plan.