In an extraordinary memo this past March, UMKC Provost Barbara Bichelmeyer conceded that Dr. Richard Arend, until recently a tenured faculty member at UMKC's Henry W. Bloch School of Management, was indeed a whistleblower.
Arend "did bring genuine problems and issues to the media's attention," wrote Bichelmeyer in her unusual public posting. She added, however, that "any claim that his dismissal was retaliation for that exposure is demonstrably false by the actual evidence."
At the time, the Sentinel took Bichelmeyer at her word that Arend deserved his fate. She made a strong case that a personnel process as multi-layered as that of UMKC's was incapable of terminating someone who did not merit termination. Arend, however, has not given up his quest for justice, and the closer one looks at his case, the more one understands why.
In the way of background, a UMKC news release in 2011 boasted, "UMKC ranked No. 1 in the World." The fact that an academic study had ranked UMKC's business school ahead of Harvard, MIT, Stanford and other major universities in innovation management research should have given administrators pause. It did the opposite. "Oh my, have we made a big score!" said then Chancellor Leo Morton in announcing the rankings.
Arend proved to be the only knowledgeable person bold enough to remind his colleagues the chancellor was wearing no clothes. A Kansas City Star investigation prompted by Arend in 2014 led the Princeton Review to strip the Bloch School of four years worth of high rankings. An independent audit confirmed that the school had submitted fraudulent data in its bid to gain national recognition.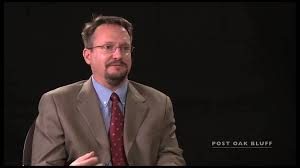 In February 2015, the Star ran an article on Arend's demand that the Bloch School return an award from the U.S. Association for Small Business and Entrepreneurship. In that same article, UMKC officials wrote Arend off as a "disgruntled faculty member," one who presumably turned to the media for attention's sake.
"To set the record straight," Arend tells the Sentinel, "I blew the whistle to nine levels of UM/UMKC administration, including Presidents and Curators, prior to going to the press." As Arend tells it, "No one wanted to act on [Dr. Michael] Song or the alleged frauds, even though they had reports of serious issues about them prior to my time at UMKC."
Before resigning in the midst of the rating scandal in 2015, Song was the Bloch School golden boy. He founded the "award-winning" Regnier Institute for Entrepreneurship and Innovation in 2005 and led it to spurious national prominence. According to the Star, Song was the third highest paid member of the UMKC faculty. 
Even before Arend caught wind of the rating scandal, he was troubled by Song's behavior, particularly his exploitation of the foreign students he recruited.
"I blew the whistle to protect students from the harassment by Song, harassment that was known to the School years prior to my arrival," says Arend. "I have been vindicated in my claims by two partial audits, many news stories, and by witness testimony."
Arend was undone, he claims, by "retaliatory complaints that arose once my whistle-blowing was known." The evidence seems to support Arend's claim, particularly the fact that shortly before UMKC administrators moved to terminate Arend, they had promoted him to full professor.
"To be clear, my research, teaching and service were beyond reproach," he says. "I cared deeply for my Students and tried to protect them from Song, and have never had a formal complaint from any, not even a grade appeal, in my career; and, my witnesses (and actual legal discovery) attested to as much."
The complaints leveled against Arend were made by two Bloch School administrators outed by the Star. The termination process was then initiated by a chancellor who, wittingly or otherwise, had been enabling Song for years. Arend had previously requested the chancellor's ouster in front of the Faculty Senate. 
Bichelmeyer dismissed all of this. "The facts are that a 10-person committee of his tenured faculty peers at UMKC determined that Dr. Arend failed to meet important standards enforced by faculty. Those failures were unrelated to the activity he claims prompted his dismissal."
Arend says hogwash. He contends that the university has a history of lying on every aspect of this case. "The process was a true kangaroo court ," he argues. "No discovery, no witnesses under oath, no full cross-examination, no subpoenaing of necessary records or witnesses, no qualified judge, no impartial jury."
Arend was the first tenured faculty member in ten years to be fired for cause. "I protected the integrity of the public institution by exposing what I saw as repeated academic, financial and Title IX violations that harmed Students, Staff, Faculty, taxpayers and donors," says Arend.
"I even notified the FBI, US Department of Education, and donors of the issues. Who else did? Not the Curators, nor the Presidents or past Chancellors whose job it was to do so; and, not the current Provost who helped cover up the culpability of people still employed there."
Arend makes a very strong argument. In this case, he contends, the judge and jury were each beholden for raises and promotions to Provost Bichelmeyer who served as prosecutor. As at any university, the layers of process assure only the appearance of justice if those guiding the process lack objectivity, integrity or both. 
If UMKC's donors are looking for a cause while Arend's case moves slowly through the courts, this is a good one.