First off, kudos to the University of Kansas student newspaper, the Daily Kansan. Last school year, the Daily Kansan featured a whiny recitation of all recent offenses, real or imagined, against some presumably marginalized group or another.
This school year the Daily Kansan staff has reoriented itself towards actual news. As a case in point, the publication's lead story on Monday details the university's "gamble" on increasing the enrollment of international students to fund a huge Central District construction project.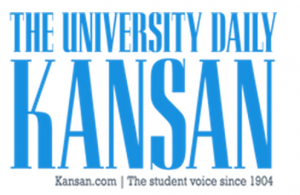 According to the Kansan, "In March of 2014, the University decided to aggressively pursue enrollment from international students, hiring an outside contractor to attract more of them to campus, where each would be expected to spend $40,000 to $45,000 annually in tuition and fees. The University's end goal was to double 2014 fall's international student count, which was 2,283 students."
The Kansan continues, "But instead of the increase of nearly 2,000 international students forecasted in 2014 by the University and its contractor, Shorelight, the University actually lost 101 international students, as it watched its international enrollment slide to 2,182 by 2017, a drop of about 4 percent, according to internal data."
This shortfall has apparently precipitated a budget crisis, one that has led to a hiring freeze in some areas and emergency cuts being made in academic departments.
Last year, the Daily Kansan would have used these cutbacks as a way to blast the immigration and travel policies of the Trump administration. And this year's Kansan does acknowledge that those policies played a role, as they surely did. That said, the trio of students who reported this story do not let the administration off the hook.
"While few could have predicted the restrictive immigration and visa policies of the Trump administration in 2015," they write, "KU's bet on a big increase in international students prompted one financial analyst to sound the alarm 15 days before the University took out the loan for the Central District from a Wisconsin agency. On Dec. 7, 2015, Moody's Investors Service, which rates the credit of big institutions like KU, changed its outlook on the University from 'stable' to 'negative.'"
Ron Barrett-Gonzalez, a professor of aerospace engineering and president of the Kansas chapter of the American Association of University Professor, tells the Daily Kansan, "The future of KU, in my opinion, was fundamentally gambled between 2012 and 2015."