The 2020-21 edition of "What Will They Learn?" by the American Council of Trustees and Alumni (ACTA) is sharply critical of colleges and universities' requirements on core curriculum and rates of graduation.
1,133 institutions were evaluated based on the number of their of liberal arts and sciences requirements  needed to graduate with a B.A. or  and B.S. degree: Composition, Literature, Foreign Language, U. S. Government or History, Economics, Mathematics, and Natural Science. Each school was assigned a letter grade, A-F, based on their adherence to the core subjects.  At least six of the seven requirements is needed to get an "A."
ACTA also collects data on several indicators that predict student success after college, including student-faculty ratio, student loan defaults, graduation rates, free expression available on campus, and cost of attendance.
Some Key Findings:
Only 2.1% of those surveyed earned an "A"; over 37% received a "D" or "F".
 Just 3.1% of schools require coursework in Economics.
18.4% demand a foundational course in U.S. Government or History.
Only 30.6% call for students to complete a course in Literature.
ACTA defines a well-designed core curriculum as one that prepares students with skills employers are seeking, such as critical thinking and written communication abilities.
The highest grade among the Kansas institutions that were evaluated is a "C" for only requiring three of the seven subjects: Benedictine College, Emporia State, Fort Hays State, Kansas State University, Sterling College, Washburn University, and Wichita State University.  Baker University, Bethel College, and Pittsburg State got a "D" for only requiring two of the seven subjects and the University of Kansas has an "F" with only one subject required.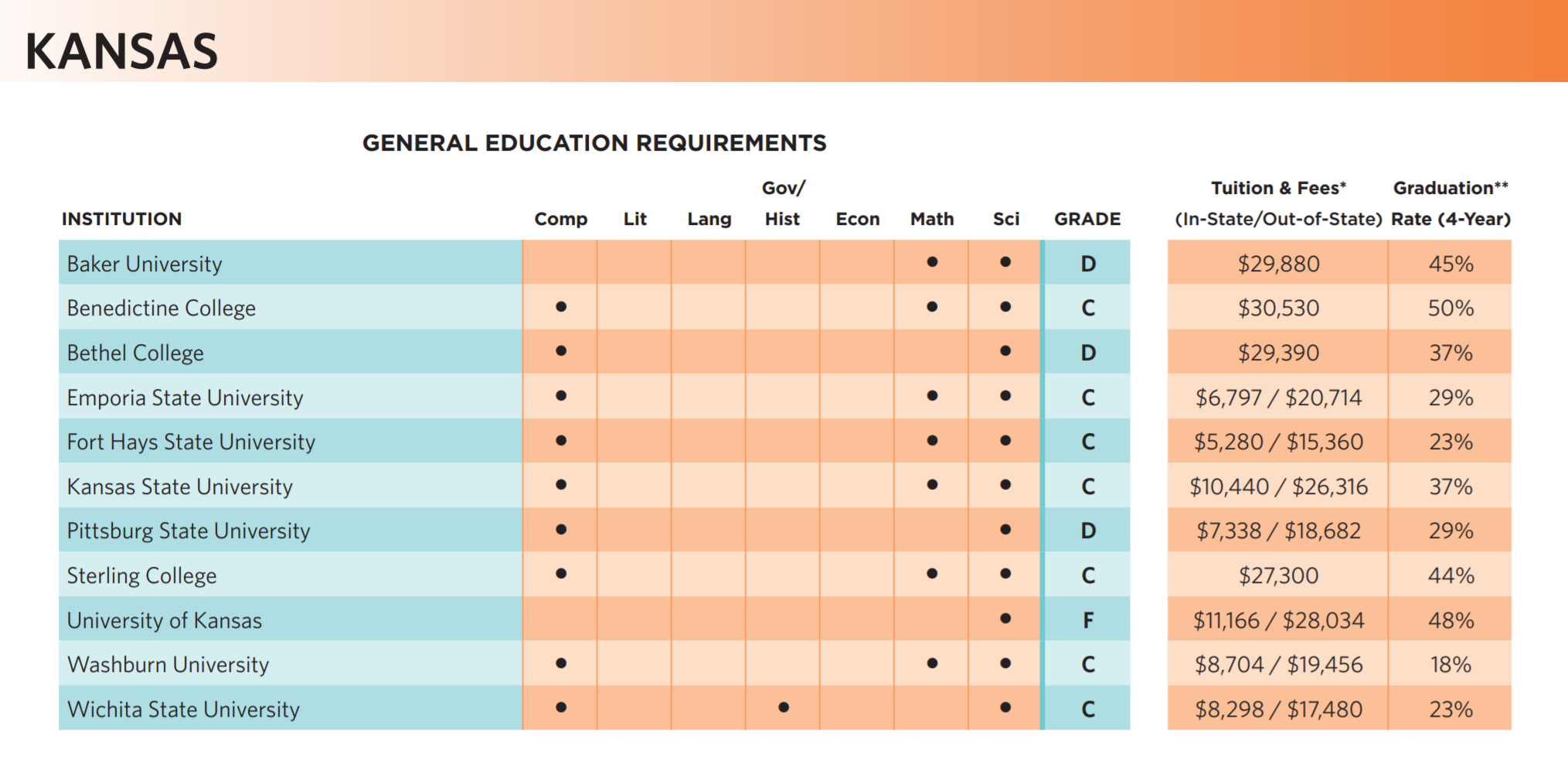 The 4-year graduation rates are also concerning, with Benedictine being the highest at 50%.  KU comes in at 48%, K-State is 37%, and the other major universities are below 30%.  Washburn has the lowest 4-year graduation rate among the schools examined, at 18%.
Missouri's Southwest Baptist University is one of the few in the nation that received an "A."  Several others, including Rockhurst University, received a "B."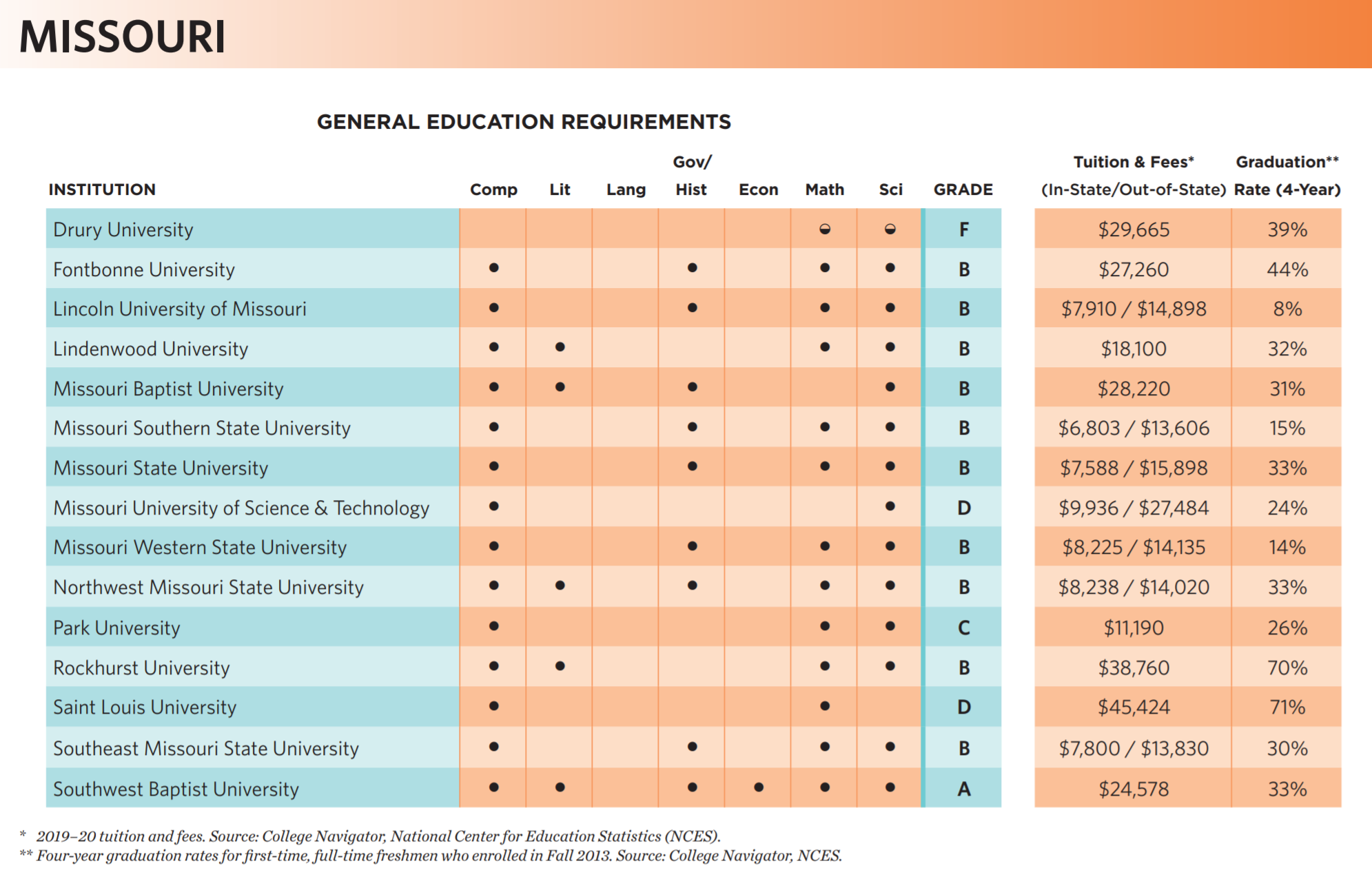 The ACTA study doesn't indicate specific reasons that some universities are not graded. The research team examined the undergraduate catalogs and other publicly available materials.